PRIMUS brings together an international research team from the US, UK, Israel and the Czech Republic.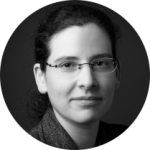 Irena Kalhousová, PhD (Primary Investigator)
Irena is Head of Herzl Center of Israeli Studies and an Assistant Professor at the Faculty of Social Sciences of Charles University. Irena specializes in Israel, relations between Central European countries and Israel, the Israeli-Palestinian conflict. In her PhD (2019), she analysed the influence of the past on foreign policy of Poland, Hungary and the Czech Republic towards Israel. She holds PhD degree from the London School of Economics & Political Science.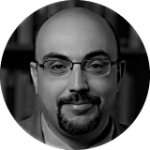 Eugene Finkel, PhD (Senior Investigator)
Eugene is an Associate Professor of International Affairs, Johns Hopkins University School of Advanced International Studies (SAIS). His research focuses on how institutions and individuals respond to extreme situations: violence, state collapse, and rapid change and the memory of these dramatic events. He holds a PhD in Political Science at the University of Wisconsin-Madison.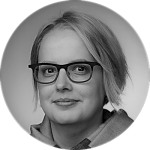 Hana Kubátová, PhD (Senior Investigator)
Hana is Assistant Professor at the Faculty of Social Sciences, Charles University. Her areas of research include majority-minority relations in Slovakia, social history of the Holocaust, and the relationship between memory and robbery. She has degrees from both the Central European University and the Charles University.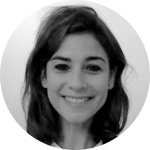 Emmanuelle Blanc, PhD
Emmanuaelle is currently an Assistant Professor in International Relations in the School of Political Science in the University of Haifa and in the Haifa Center for German and European Studies (HCGES). Her primary research interest lies in the study of EU foreign policy, diplomacy, and the role of emotions in world politics. Expert in EU-Israel relations, Emmanuelle is also an affiliated Senior Fellow at the Herzl Centre for Israel Studies at Charles University, Prague. She holds her PhD from the London School of Economics and Political Science (LSE).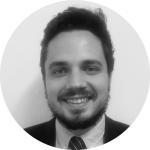 Rob Geist Pinfold, PhD
Rob is a Leonard Davis Post-Doctoral Fellow in International Relations at the Hebrew University of Jerusalem, as well as a Senior Fellow at the Herzl Center for Israel Studies at Charles University. Rob holds a PhD in War Studies from King's College London. His research intersects grand strategy and territorial conflict, with a focus on Israeli foreign and security policy.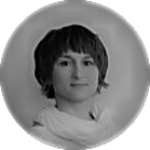 Zuzana Lizcová, PhD
Zuzana serves as the head of the German and Austrian Studies Department and an Assistant Professor at the Faculty of Social Sciences, Charles University Prague. She focuses on German speaking countries, their role in the international context and bilateral relations with the Czech Republic.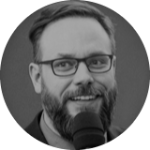 Jiří Kocián, PhD
Jiří is a researcher at the Department of Russian and Eastern European Studies of the Institute of International Studies and coordinator of the Malach Center for Visual History at the Faculty of Mathematics and Physics both at the Charles University. In his research, he focuses primarily on the modern history of Romania and its contemporary development, contemporary populism, transitions to democracy in former Eastern Bloc states, the history of Jews in the area of Southeastern and Central Eastern Europe and implementation of digital technologies in social science research.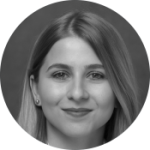 Tereza Plíštilová
Tereza is a Ph.D. student at the Department of International Relations, Faculty of Social Sciences, Charles University. In her Master's thesis, she has focused on the Israel Defense Forces' social media campaign and their construction of narratives during the Gaza protests. As part of her research, she spent a semester at Tel Aviv University in Israel and attended Hebrew language school at Haifa University. Her doctoral dissertation examines protest movements in the Middle East after the Arab Spring and their visibility in the media. At the Herzl Center, she is part of the PRIMUS project and a project which focuses on the Czech public attitudes towards Israel.